Another Word of Wisdom or WOW tenet.
The eye has to be in focus, especially when photographing birds for competition, or your toast.  If the bird's-eye is not in focus you might as well just trash it, forget it and move on.
Pretty Boy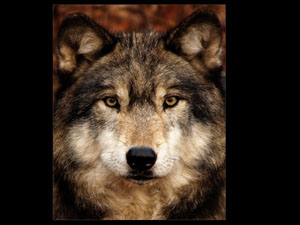 One of my favorite shots. The more you look at the wolf's eyes the more they bore right through you. Keep looking if you don't see what I mean.
This is a difficult shot because of the depth of field between the end of the nose and the eyes. The nose is closer to the lens than the eyes. What to do? That is another blog down the road.
Morning Sip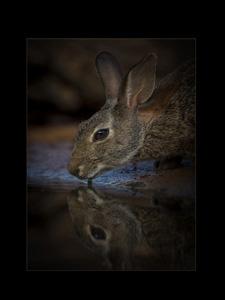 This photo just seems to have a calming effect. Very simple, it's a rabbit, but it has done well in competition earning awards and recognition from local, state and international competition. How do you think it would have done if the eye was a little off?
Catch of the Day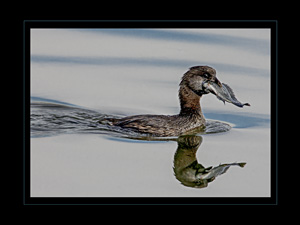 Remember competition bird eyes have to be in focus. This photo won Professional Photographers of America International Photographic Competition recognition. It was what is called a Loan Photo. The best of the best and was on loan for display through-out the USA.
In another blog, I will show you the importance of getting the "catch light" in the eye of the subject. Click here for a definition of "catch light". A photo with animal eyes which includes birds can be considered deficient if they don't have a catch light.
Click Here to see more bird shots and Click Here to see more award-winning photos.